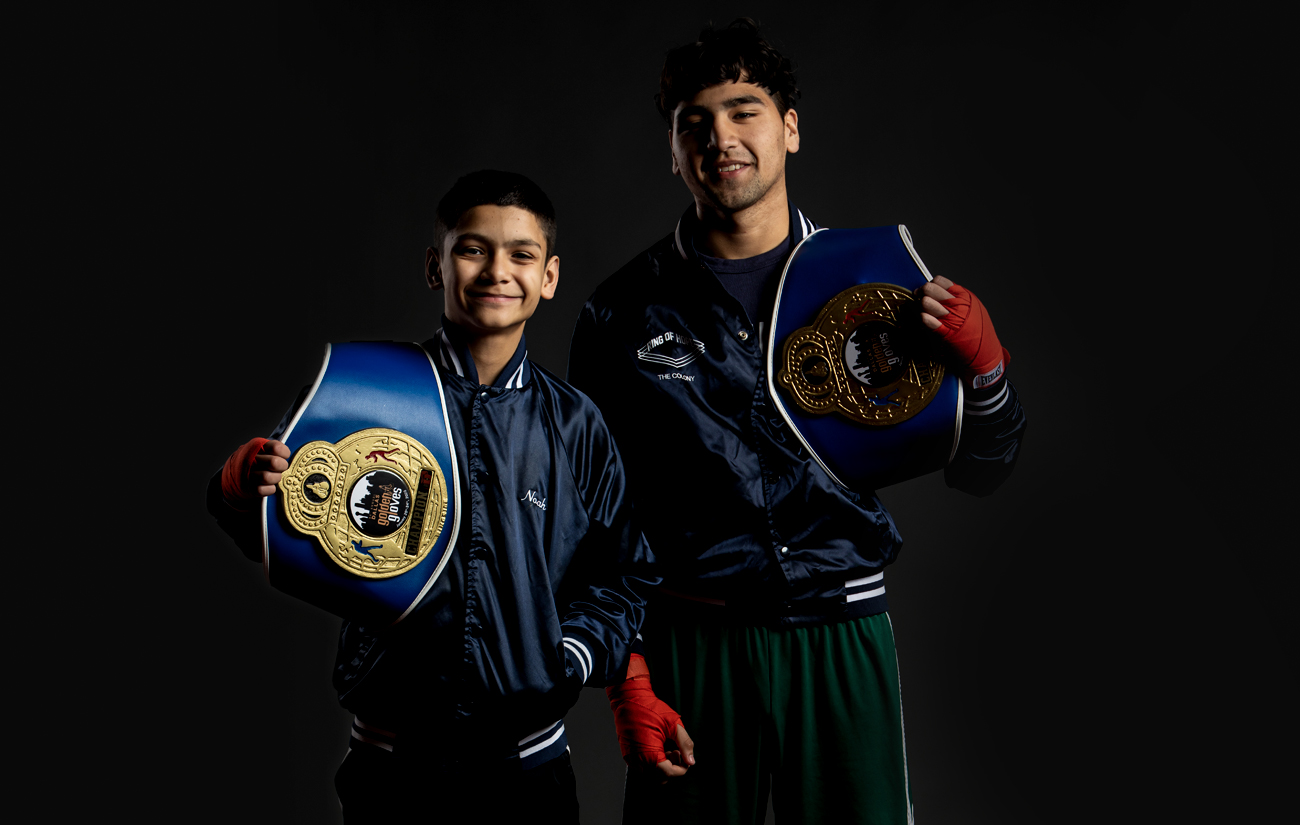 01 Feb

Golden Gloves

Ring Of Hope Community,

I'm writing to share some exciting news about what's happening across our clubs. Last week we had seven students weigh-in and compete in the Golden Gloves. Each of those seven students stepped into the ring, with over a thousand people watching the outcome, and each faced a defining moment in their young life. I'm proud to say that both of our ROH Clubs brought a Golden Gloves Champion belt home. The neighborhood is proud to introduce their new hometown heroes and so is ROH. Even more so, I'm excited to tell you that each of our students fought a smart, tactical fight until the final bell. Each student represented ROH as they touched gloves and shook hands with their opponent after the decison. Each student walked to the ring and showcased one of Ring of Hope's core values, RESPECT.

I am so very proud of each and every one of these boxers!

You'll often find a dusty print of former President Roosevelt's inspirational speech "The Man in the Arena" taped somewhere on the walls of a boxing club. A speech about faith in failure and those who gossip about life, instead of living it.
It is not the critic who counts; not the man who points out how the strong man stumbles, or where the doer of deeds could have done them better. The credit belongs to the man who is actually in the arena, whose face is marred by dust and sweat and blood; who strives valiantly; who errs, who comes short again and again, because there is no effort without error and shortcoming; but who does actually strive to do the deeds; who knows great enthusiasms, the great devotions; who spends himself in a worthy cause; who at the best knows in the end the triumph of high achievement, and who at the worst, if he fails, at least fails while daring greatly, so that his place shall never be with those cold and timid souls who neither know victory nor defeat. - F.D. Roosevelt - 910
Thanks for supporting this life giving journey to the students of Ring of Hope.
Stay Sharp,
Zac Wohlman
Ring of Hope