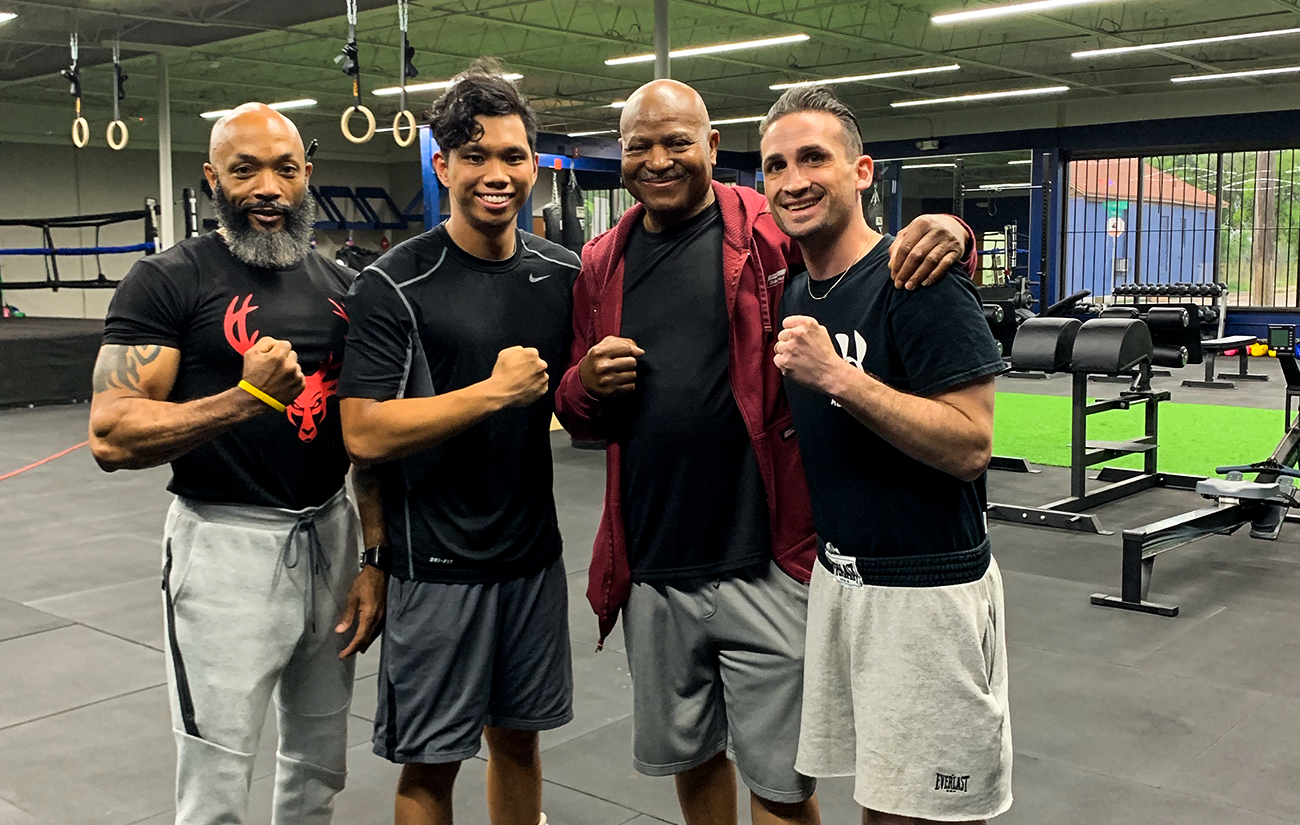 25 Jul

Elijah's Journey
Introduction
I first heard about Ring of Hope (ROH) by happenstance a few years ago. I was working at Dallas Theological Seminary's Bookstore when I happened to see a man come to the store wearing a ROH shirt. I was curious as to what Ring of Hope was, and asked the man about it. He shared how ROH is a nonprofit Christian boxing gym that disciples youth while at the same time teaching them the discipline of boxing. I had some experience boxing in the amateurs when I was in high school and was ecstatic to hear that there was a gym out here in Dallas which combined the sport with ministry. I immediately wanted to get involved. However, I couldn't at the time because of how busy I was (e.g. I was going to school full-time, working two jobs, interning at a church, while planning my wedding). My involvement with ROH would have to wait.
About a year later, ROH would come to mind again and my schedule permitted me to volunteer one night a week. I got involved with the gym and immediately met some incredible people. I remember it like it was yesterday. One of the executives at ROH had me visit their gym in the Colony to check it out while also getting a chance to meet the director of the program—pro boxer Zachary Wholman. I immediately fell in love with the vision and heart of the program, and hit it off really quick with Zach. Though I didn't know anyone in the Colony, they welcomed me with open arms and were excited to see my involvement with the gym. That day, as Zach put it, I was no longer a stranger to ROH. I was a friend.
I started volunteering in October of 2018 at the newly opened Dallas gym and was excited to see where things would go. I met with Zach one-on-one and began to get more of a grip on the vision and direction of the gym. Our friendship began to develop, and I was ecstatic to be a part of ROH. I would eventually be able to volunteer more than one night a week at the gym, and was later hired on as the Spirit Coach in South Dallas. I have continued to love the vision and hope of the gym, and couldn't be more proud to be a part of it.
Nevertheless, the entire time I was boxing, I prayed that God would lead my path. I didn't know what He wanted with my life, but I deeply desired to do His will wherever that may lead. My goal was to box, but I didn't know what His goal was.
Career
Now, I will share what boxing has meant to me personally. As I mentioned previously before, I competed some in the amateur ranks when I was in high school. My goal in life was to become a great professional boxer, and I worked hard to make that a reality. Nevertheless, come competition time, I didn't perform that well. I didn't understand why that was the case, but still kept at it, refusing to give up. Nevertheless, the entire time I was boxing, I prayed that God would lead my path. I didn't know what He wanted with my life, but I deeply desired to do His will wherever that may lead. My goal was to box, but I didn't know what His goal was.
After about 6 months of praying, while still boxing, I woke up one day with utter peace at the realization that I was going to leave boxing. I didn't know why I felt the way I did, especially since it was the thing I desired to do with my life, but I trusted that peace was God's answer to my prayers. I had faith that He was leading me, even though I was leaving the thing I loved most. In hindsight, now I know why.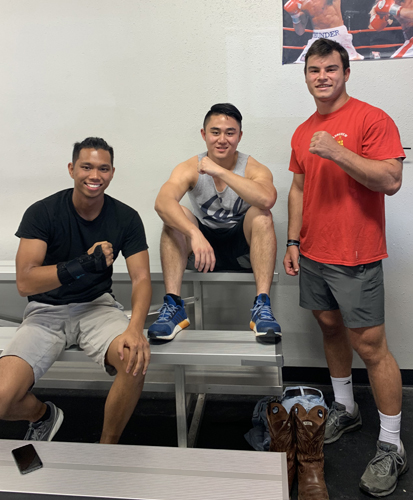 I left boxing my senior year in high school not knowing where the future would lead. I just kept moving forward in faith. I went to community college for a year after graduating high school, and during that time I heard about a missions organization (Gospel for Asia) that had a gap year program for young adults. The Lord miraculously opened the doors for me to attend that program and provided all the necessary funds. I went on a mission trip to South Asia during that year and made some lifelong friends in the program—one of whom would eventually become my wife. After GFA, the Lord led me to attend a bible college here in Dallas preparing my heart to serve him in pastoral ministry. I grew in my studies in school and found a church, which I still am at, that has welcomed me with open arms and allowed me to serve at for the last three years, now as their Discipleship Pastor. In hindsight, I know this was why the Lord had led me away from boxing during high school. But the desire to compete in it had never left, but remained in the back of my mind.
When I found out about ROH, I knew that in conjunction to coaching and mentoring the youth that attended the program, that I also wanted to compete. I was not sure what to do with this desire, so I decided to talk to one of my professors at Criswell College to seek his council. He recommended that I pray to know whether or not it pleased God to get back into boxing and suggested I do so while working out. I went to the gym the following day and did just that. I did around 15 rounds straight on the heavy bag, exhausted and hurting, praying all the while that the Lord would give me a sign so that I would know what to do. As I was praying this, a stranger approached me between rounds and complimented my work ethic. He asked if I fought and I told him that I used to box in high school. After sharing that with him, he simply looked at me very calmly and said, "you should keep fighting." I felt joy and peace in my heart hearing this because it was a tangible way the Lord answered my prayers. I started volunteering at ROH a week later and knew eventually that I wanted to share my hope to return back to the ring with Zach. I didn't know how to bring it up to him, but one night, after class was done, I prayed, "Lord, if you want me to share this desire with him tonight, have him invite me to have dinner." Lo and behold, after praying this, Zach asked if I wanted to grab dinner. We got some food, and I shared my desire to compete again. Before I could finish, Zach offered to train me. Now, we are on this road to make me a pro in the near future all while doing my part to mentor and train the youths at our gym. Praise be to God!